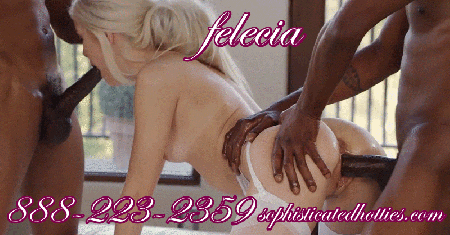 My ex invited me over for dinner the other night. The pathetic cuck wanted me to take him back. I refused because his cock could never satisfy me. The poor little bitch was so dejected, I almost felt bad for him! I decided that he can have one last treat! Haha!
I invited over a few friends-with-benefits over and watched my ex's eyes widen when he saw the three strapping black dudes walk in. I immediately knew he was probably so jealous of their thick black cocks! I made everyone drop their pants- even my tiny white ex and compare their cocks! Even the smallest black cock was at least twice as big as his white teeny sausage! Haha!
I could even see his teeny pecker twitch and get a little hard. I then sat my pathetic ex down and made him watch as my black fuck buddies tore off my clothes and began pumping their long dark cocks into my cunt, mouth and ass! He instantly began jerking his boy-cock, I bet he enjoyed watching his ex get gangbanged by negros in his living room! HA!
When it was all over, I gave him one last goodbye by making him lick, suck and slurp all the cum in my pussy and ass!