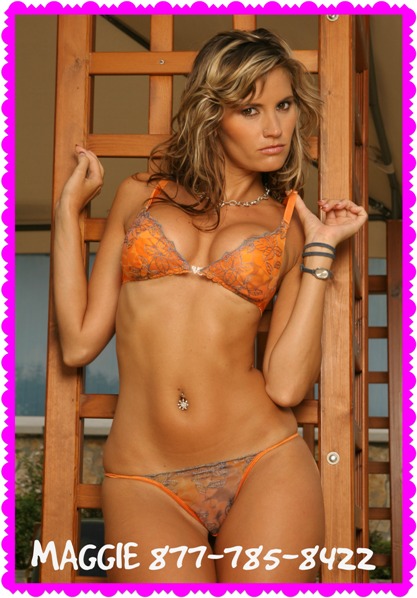 Did you know we offer cyber sex sessions? You can pay to have naughty cyber sex with me if for some reason you cannot do an actual phone call. Cyber text sessions are good for many reasons. First, maybe you have a wife who is always home and it's hard to get away for a sexy call. You can take your laptop in the bathroom with you and no one will think twice if you are MIA for a few minutes. I type dirty, you stroke quietly. Second, maybe you're traveling and your cell phone reception is crappy but you have a hard-on? You can get always get a Wi-Fi signal in a hotel, so we sext your hard-on away. Third, maybe you're shy but have a naughty fetish or fantasy that's hard to talk about. Maybe you want to suck cock? Maybe you wear ladies panties? Maybe you are a sissy? Maybe you want to be dominated? Sometimes it's easier to discuss your naughty secrets anonymously through a cyber text session. Fourth, the mind is our largest erogenous zone. Cyber texting makes us be more creative, more imaginative. Moans, grunts, screams, oh yeahs don't usually occur in a sexting session.
And, the final reason, cyber sexting is hot is that you can create a whole new persona for yourself. You can role reverse so you can be the girl and me the man; you can be younger or older; you can be from a foreign country with a sexy accent; your cock can be bigger or smaller… You can be whomever you want and I will play right along with you! And, I can type with one hand too! You can also share pictures with me. So I can see that ex girlfriend, or the boss's wife, or whomever the object of your affection is. We can watch porn together or look at various fetish sites together. Sexting opens a whole new hot world of possibilities.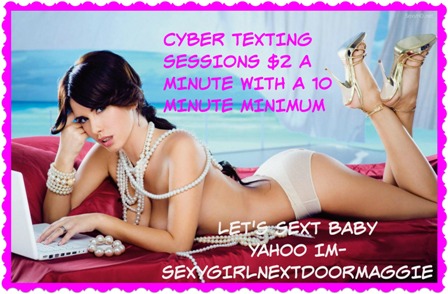 How does it work? Well you hit me up on yahoo; my yahoo IM is on my profile page. Let me know you want a cyber text session (same rate as a phone sex call) and just call me quickly to give me your billing information if you are a new caller of mine. Then we meet on instant messenger and get dirty!