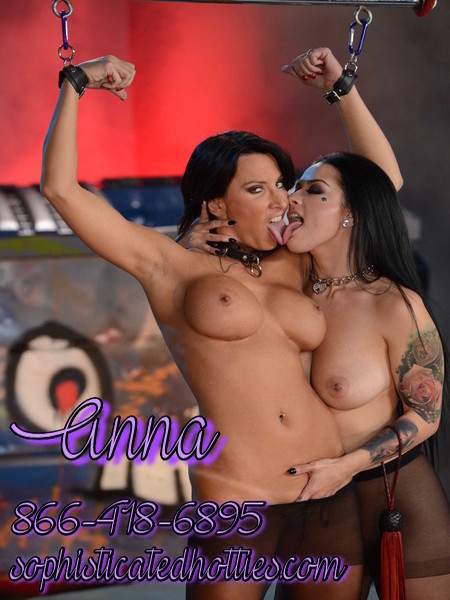 Every now and then I like to let my hair down, same as most people I think. However; when I unwind I feel the deep desire to be dominated. Man, woman it makes no difference, in the end, if I was able to let control go and enjoy being used, then it was all worthwhile. I'm an equal opportunity sexual being ha ha ha.
My bestie is a very dominant woman in the world around her, but like me enjoys submission too. So when either one of us needs to be dominated we know who to call.
I am waiting in the play room I have only my panty hose still on as I am required by Mistress to have my tits exposed upon her entering the play room. She walks up behind me and without hesitation, she puts a clamp on each nipple and cuffs my wrists to the chains hanging from the ceiling. I know cliché right? Whips and chains, but all used for good purpose. She uses a flogger to wake up my skin, the light snaps and impact of it sends my senses into a frenzy. I get goose bumps and my nipples are rock hard as she continues. She walks away for a moment and brings back what looks like an arm with a dildo attached. She sets it down and positions it right in front of my pussy. Oh wow, it's a fucking machine. With my wrists still attached to the ceiling, she takes my legs and puts cuffs around each knee and clamps each of them to my wrist cuffs. My pussy is very exposed and then I feel that big fucking dildo start to push into my tight little twat. The nipple clamps, the cock fucking me and all the sensations, it really won't take me long to cum hard. She puts the fucking machine at an agonizing medium pace and it's making my orgasm build instead of just cumming. Mistress walks back over to me from where she was watching and put a suction device on my clit. In minutes I was cumming, and because of the medium pace I came and came and came. I wonder what a Master might have in store for me?