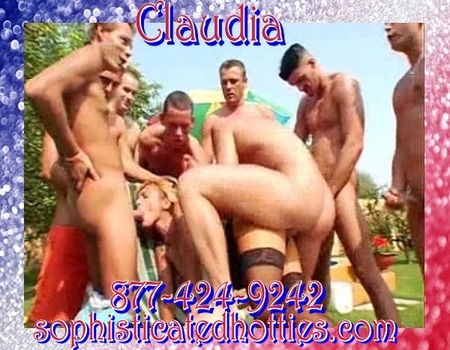 So the party I had been planning went off with a bang! In more ways than one really, I got the gangbang I wanted and of course the bang from the fireworks.
I ended up having all the guys that came that wanted to be part of the gang bang putting their names on a list and then I just put them into groups so everyone could rotate and enjoy the food and the rest of the party as well as my pussy.
I can't even tell you how many times I came, it was insane! I mean I've cum multiple times before, but never that much. I had big cocks all over the place and took every opportunity to suck each one before they fucked me. I was on a high all day. The best was a dp with a huge cock in my pussy and a big cock in my ass. All the guys around me playing with my tits, touching my body sent me into waves of orgasms. My sissy hubby, after the party was over came to my side, I had just finished the last gang bang of the night. I made him lick every inch of me to get all the cum off. Best 4th ever.