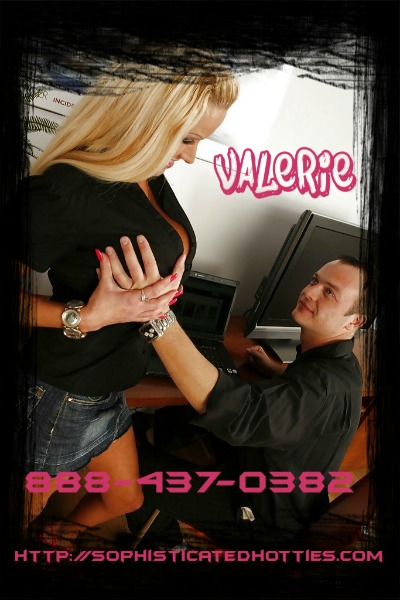 The best roleplay phone sex involves fucking total strangers. I always see the UPS man, the pizza boy and the plumber as fair game for some dick. My latest sex victim was the young hottie who came to fix my computer. I was expecting some homely nerd to show up. Oh, I planned to seduce the poor little virgin. Cum is cum. But when he arrived, he was a gorgeous hottie sporting a very nice bulge. Good thing I was dressed for the occasion in a short skirt and no panties. My husband had even set up a camera so he could watch me in action. That really got me off.
The young man was very professional. He barely seemed to notice the charms I had poking in his face. He fixed my problem in minutes. "Is there anything else I can help you with, ma'am?" he smiled.
"Just one tiny problem." I purred. "I need an upgrade to my hard drive." "Do you have a virus?" he countered. "How rude." I giggled. "I just need defragged and you seem to be just the man to do it." I stroked the outside of his slacks, feeling his cock harden.
My cuckold husband and I spent the evening watching his little video of me and the repairman fucking like mice over the keyboard. Every time the tech spurted his load into me, my hubby blew another load all over himself. I love having the best of both worlds. All the cock I want and a spouse who loves it too. He licked every drop of that leftover cum out of my juicy slit.