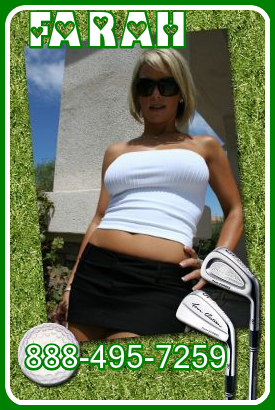 This weekend I was asked to partake in a charity golf event. I'm an okay golfer, so I decided to participate. The event coordinator thought it would increase attendance if strippers, both male and female, served as cart drivers to escort the players around the course. Pretty smart idea. The ladies were driven by beefcake male dancers, and the men, exotic dancers, both from Big Al's Gentleman's Club. I had been drinking pretty liberally so I was pretty horny. Having a muscle bound, oiled up stud driving me to my next hole, only increased my desire to fill MY holes.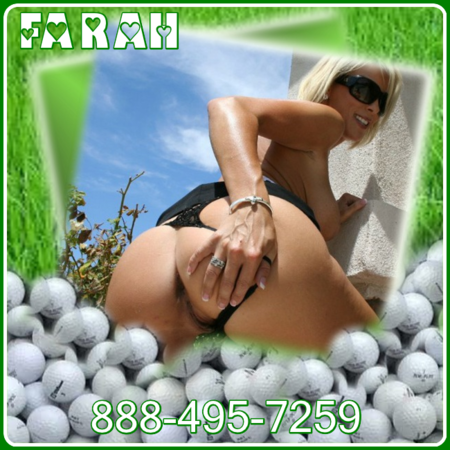 When we happened upon the next green, there was a group of guys swarming the area. As we approached, I saw what the men were gawking at. Two of the female strippers escorting the men around the course were so drunk, they forgot they were at a charity golf event, and not the club. They had offered up their asses for golfing practice. The men were practicing their puts with their rosebuds. It was a freak show, but a hot one at that. Those girls were on their backs while some male golfers practiced getting a hole in one in their butts. Golf balls were putted into their gaping  holes, then they somehow pushed them back out. Pretty sure I spontaneously came in my pants watching that. My male escort for the day had a similar issue.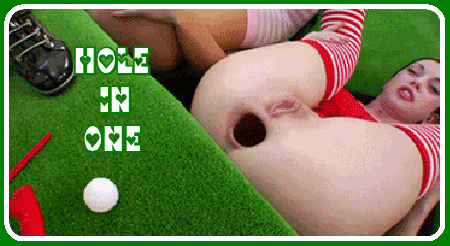 I suggested we go to the 19th hole and have some drinks. He suggested we go to the 18th hole and fuck. I liked his suggestion better. I grabbed some golf balls with no thought to wear they had been, and we found a secluded area off in the pines. I got grass stains on my knees giving him head. By this time I was a tad inebriated. I had some wild notion I could compete with a bunch of young dirty strippers. I put the golf ball in my pussy and practiced my own form of a hole in one. My stud would catch it in his mouth and spit it back in my cunt. Couldn't believe I was being so nasty in public with a stranger at a charity event. I consider myself a classy gal, but between the tequila drinks, the sun, the studs and the dirty strippers, I was wanting to get my freak on too.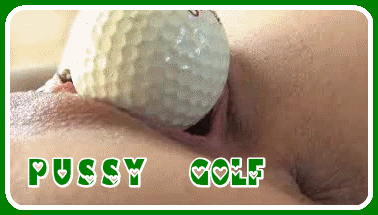 After demonstrating my skill with a golf ball, I fucked the shit out of that male stripper. He stretched my pussy out more than that golf ball did; he was so big. We went back to the course oblivious to the grass stains on my back and the grass matted in my blonde locks. I'm sure I had that freshly fucked look too. The strippers sure added a certain element to the event. Hey, whatever works right? I mean it was for charity. Lots of money was raised; lots of fun was had; and I got to be a dirty whore for a few hours. Plus I scored free passes to the gentleman's revue at Big Al's on Wednesday nights. Looks like I have a new hump day activity!