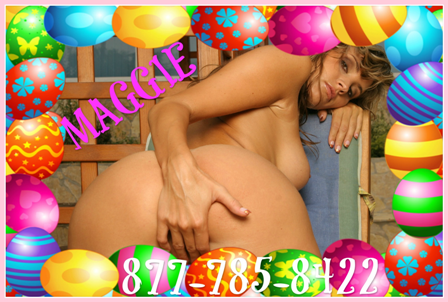 Does your wife or girlfriend need some help giving great blowjobs? If you answered yes, then this Easter give yourself the gift of the best blowjob you have ever had. The kind that makes your toes curl and your cock spurt. I fancy myself somewhat of a blowjob queen. I have been sucking cock for a very long time; in fact I consider it one of my favorite pastimes. So this Easter, I decided to resurrect some neglected cocks. I know a lot of men who have likely forgotten how good a blowjob can feel.
First on my list was the head of my department. His wife looks like she has never touched a dick, let alone swallowed one. I went to see him under the guise of helping me with my fellowship papers, and I ended up blowing him at his desk. I don't think his balls had been drained in a decade. He didn't last long with my sweet lips wrapped around his swollen mushroom head. I worked my hands and mouth up his shaft until he practically blew a hole in the back of my head form the force of his orgasm. Maybe now that he is a bit more relaxed, he will go easy with the red pen on my last paper.

Second up was my neighbor Tom. He is always so crabby. But no guy I have ever met is in a bad mood after face fucking a girl. I think what makes guys cranky is full balls. Guys are not equipped to go long without cumming. He is always bitching at me about something. Today it was that grass was too high. I wanted to tell him come mow my grass if he is that annoyed with it; but instead I decided to swallow his load of creamy man batter. I've met his wife. I imagine her idea of cocksucking is "honey, not tonight, I have a headache". Well her husband has had a headache since the 80s. I knocked on his door in my yellow bikini to grab his attention. Pushed my way in, and assaulted his cock with my mouth. He didn't seem to mind the resurrection. If fact he was certainly saying God's son's name a lot. "Oh Jesus Christ that feels awesome……" He exploded so much cum in my mouth I looked like a chipmunk. Cum filled up the pockets of my mouth. Amazing how a man goes from cranky to euphoric in no time after having his balls drained.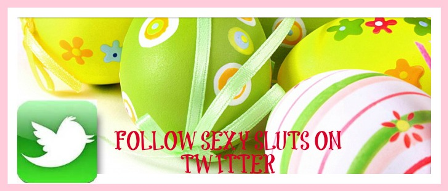 Final blowjob for the day was more of a mercy BJ. There is a boy in my class who is a virgin still. I was going to put the Good in Friday for him. Poor socially awkward nerd is wound up so tight he might combust. I'm certain all that backed up seminal fluid has a lot to do with it. I had to be more subtle in my approach with him or he might just combust in his pants. I paid him a visit in his cubicle. When I pulled the curtain for a little privacy, he got so nervous. "Relax Percy, let me bring your poor cock to life," I purred. I saw the tent in his pants. Oh my he had a huge cock. What a shame he has denied women access to that monster in the past. I swallowed every inch of his thick shaft, but by the time my lips reached his base, he erupted a fountain of cum down my throat. I decided he would get a second chance. That cock I had to have in my pussy. Who knew that little uppity boy was packing heat like that


I felt really good spreading some Good Friday cheer resurrecting neglected cocks. I plan to suck many more between now and Sunday. There are sadly so many neglected, even dead dicks in this world it makes me sad. Is your cock in need of resurrecting? Treat yourself to a great blow job with me or one of my fellow sexy sluts. And don't forget to check out our specials to give you more bang for your buck this Easter holiday.