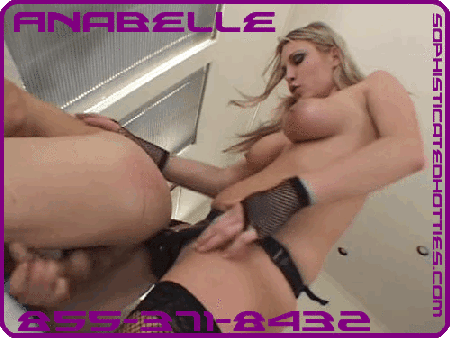 My husband's dick is just too small to satisfy me. I'm so used to getting fucked by well hung guys, that anything under 8 inches is just too small. My favorite way to fuck my husband is to use a strap on and fuck him in the ass. I get to show him how good it feels to have your hole filled by a nice big cock. He was hesitant at first, but now I've trained him to be a perfect little cock loving sissy. I never let him put his puny dick in me anymore, he only gets to cum by having his ass fucked by me or my bull. 
Yesterday I decided to give him a little treat and brought out my biggest and thickest strap on to date. When I walked into the room wearing it, he was instantly hard, but also afraid. He'd never had his asshole fucked by something this big. I told him to drop to his knees and crawl over to me like the little cock loving faggot that he is. First I deep throated him with my big rubber cock, forcing it as far into his mouth as it would go and fucked his face. Then I turned him around and made him present his asshole to me for fucking. I spit on his ass and pressed the head of the big rubber cock to his hole and pushed it in. "Beg me to fuck you in the ass!", I commanded. He began to whimper and beg for me to fuck him. I pressed harder and the big rubber cock slid right into him. He's been fucked in the ass so many times by my bulls and other strap ons, that there was little resistance. I pounded away at his ass until I was almost too tired.
Once I was satisfied he'd been properly fucked, I allowed him to reach between his legs and play with his puny little cock. I continued my barrage against his asshole until he was squirting his pathetic load. Then I pulled out and made him suck my strap on clean. He's such a good little cock sucker!