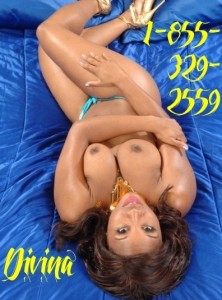 I had the routine boyfriend that followed a schedule as follows: work from 9-5, workout at 7, and be in bed by 11. It was becoming so routine I didn't even have to use an alarm clock to the times anymore. I ached for something different and yet here I was stuck in the boring life with a Christian man who dared not leap to a devilish side. I was bored shitless! I dreamed of a guy who would be open enough to try the bizarre and just let me be myself but, that was not happening with my boyfriend. Stuck in a rut is what he wanted and how he wanted to stay. Voluntarily, each day for work after he left I would sneak into the kitchen and put grapes in my ass and pussy letting the warm juice flick down my legs dreaming of the guy that would come and cream pie me.
My fantasy that's not too hard to tell… I wanted a guy to fuck me so hard that his cum was inside me sending me to an oasis that one could only dream about. Impregnating me and filling me with warm man seed. Getting that from my boyfriend was going to be hard work because he had a vasectomy when we first met and vowed never to have little ones. But oh the fantasy was getting me hotter each day until I could barely control myself of thoughts of a young viral man throwing me across the bed and putting my legs around his head, and entering my tight little wet pussy with such brutal force that the blood ran down my inner thighs from him stretching me so wide.
There is nothing wrong with a fantasy right? A strong muscled cock entering a much tighter positioned hole that wanted to be fucked and impregnated. That's what I wanted and yet here I was with the stickiness of today's finger massage in my love hole and no one to help me with my thoughts. Isn't that too bad?