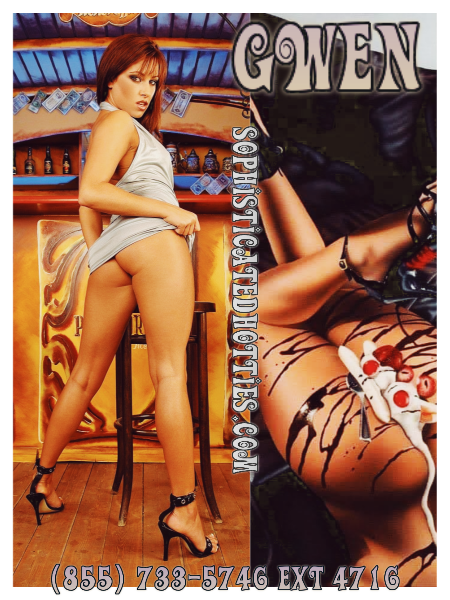 Naughty Maid phone sex with your roleplay lover Gwen is what you need right now. How would you like me to be the newest addition to your household staff? I think your wife hired me to seduce you. She has no time for your kinky needs. She much rather be at the club hitting tennis balls with her new instructor. No, I don't think she is fucking him just yet. But once she knows I have your attention she will go for it.
Seems as if you both have a need for some young flesh. Personally, I love fucking men in their 60's and above. You need a woman in her twenties who is old enough to understand your fetish of being the Buffett for you. The maid who has been laid out and made into a banana split Sunday is right here! 
Let your new maid Gwen be your sweet treat!
Erotic roleplaying gets me slicker than an oil spill. Dressing up as your made and becoming a feast for your eyes and cock has me tingling. Eat your dessert right off my body and savor my sweet flavor. Your tongue has me in a tizzy and squirming with every last lick! My mouth aches to clean you up after you have slipped your cock in my chocolate sauce pussy! 
I know you are dying to add your whipped topping as a glaze all over my body after you have had your fill. Just know that I am glad to suck every last drop of your cock nectar! Every man needs a maid who is a Hot sexy woman who loves sticky sweet roleplays.