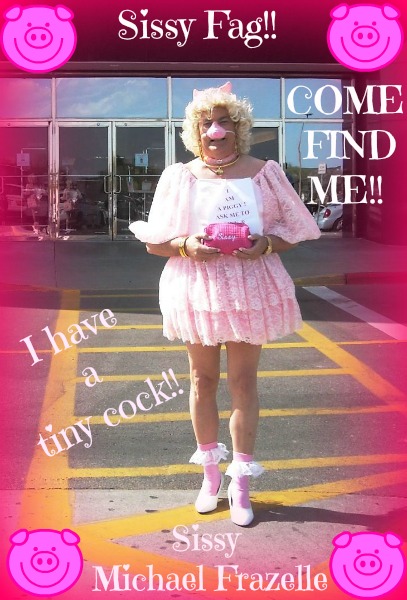 Our favorite Sissy who we talk about constantly had a Sissy Day!!!
I had the pleasure of talking to our Sissy, well it wasn't me talking it was more of him whining and being a little dick sissy fag who didn't want to do what his Mistress told him to do!
Listening to him whine and beg made my ears bleed!
I was so tired of listening to him whine and then the most amazing thing happened.
I heard Phoenix slip out of his mouth.
I started laughing.
I am very familiar with the Phoenix area.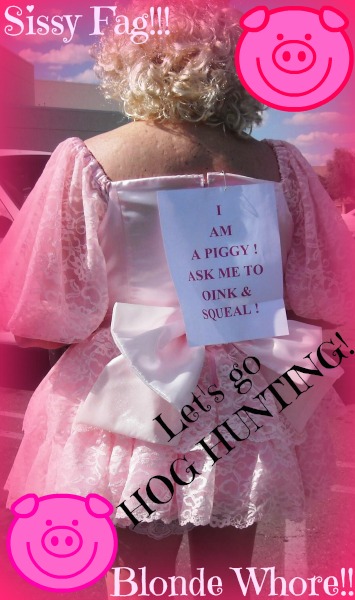 Since our little fairy sissy was bitching so much about handing out her business cards on her Sissy Day I took it as my personal duty to make sure I found her. 
I went to Superstition Springs Mall in Gilbert looking for the sissy fag.
I was hoping to make her be my sissy slave for the day!
But She wasn't there. 
Then I drove to Arizona Mills Mall and guess who wasn't there! Our little Sissy FAG! 
After another stop at a few strip malls in Phoenix I went to Chandler Fashion Square.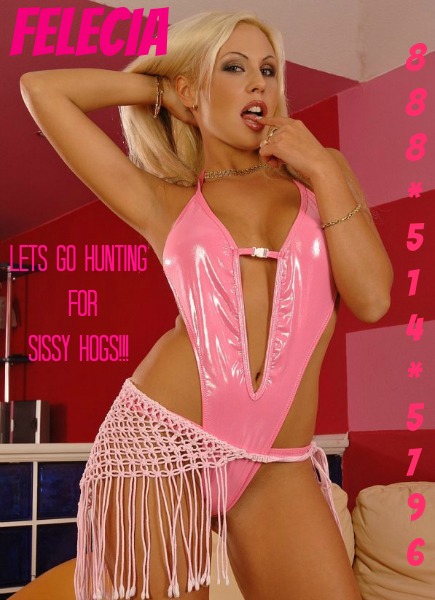 I couldn't find out little piggy sissy any where. 
I even stopped and asked a few men, if they had seen a little faggot dressed as a piggy handing out cards.. No one saw anything. 
I purpose that The Sissy's Mistress makes her little cock fagot sissy RE-DO her sissy day and make her hand out 2500 cards this time! 
My feet are sore, I am annoyed with our Sissy Faggot. 
I wanted to watch her pass out her cards..
Maybe even make her my pet piggy for the day. 
Oink, Oink