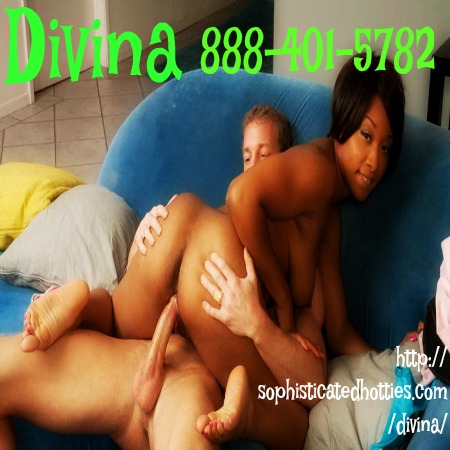 I had a small fender bender with a very sexy, white guy named Zach. He was so sweet, even though the accident was totally my fault. We exchange phone numbers and insurance information. He was so nice and he kept throwing the most beautiful smile my way. I couldn't tell if he was flirting or not, but just in case he was I included my address.
Two days passed by before he showed up at my front door.
"I couldn't get you off my mind", he told me.
I didn't need to hear anything else, I grabbed him and pulled him inside. We started kissing and pawing at each others' clothing. We ended up on my sofa completely naked, we skipped the foreplay because I had to have him inside me. His hard dick felt so good and I bounced up and down on it like a sex maniac. When I hopped off and sucked my wetness off of his cock his eyes rolled back into his head. I licked and rolled my tongue all around his shaft before deep-throating it as far as I could. I tried to suck the skin off of his cock. I could tell he was about to nut so I stopped sucking to let his breathing get back to normal. I hopped back on his cock and I rode him hard, bouncing and grinding until he shot his warm load. Who ever thought an accident could lead to so much fun?