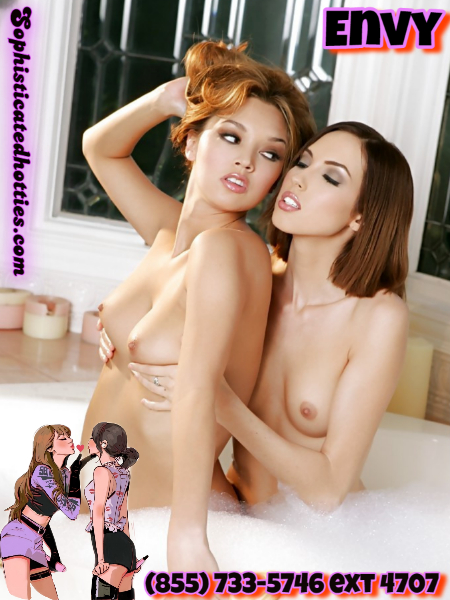 I love enjoying my friends in a sexual matter. I rang in 2023 with a hot one-on-one with my sexy friend Kenzi. I never thought my boyfriend would pass out after one too many glasses of dom person. 
You know very well that was his loss. Anyhow and Kenzi and I didn't let that stop our plan. It was initially going to be a throuple scene.
But after he was out cold, youtill beyond hot down under.
I knew Kenzi had a thing for me for quite some time, and she enjoys cocks, but sways more to the pussy zone. One thing led to another, and I had behind me cupping my breast,, kissing and lick ng the back of my neck. I had goosebumps all over and shivers down my spine.  She had the prettiest hairy wet pussy. I  had so much character. My gosh, was her cunt hot pink and a nice fuzzy patch and the cr amidst cunt juice ever. Yummy, it was so good to lick her and nibble her clit, and of course, she returned the favor. Who knew a nice hot bubble bath leads to the best fuck ever.