I just love finding things are made for Princesses Only – and I made an awesome find today! Our little fairy faggot sissy, Michael, came jingling up to me and wanted to show off her newest way of pampering us princesses. And when I say JINGLE, I mean it – she has a new collar from Mistress Levi, along with cuffs for her wrists that have so many bells on them it sounds like Christmas has arrived when she walks by!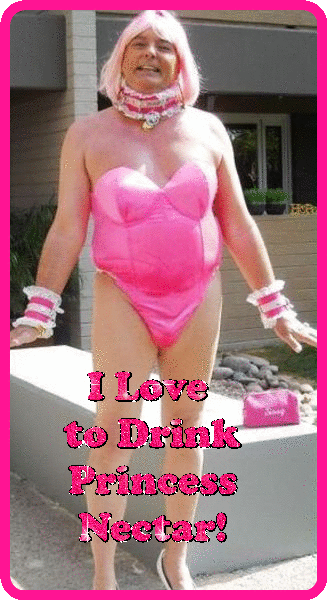 Her little fairy outfit was so skimpy – I think she will be in trouble for showing her pathetic little buttcheeks like that – I was surprised that more people weren't stopping to take pictures. She led me over to a pink port-a-potty and I just cracked up. I asked her what in the world that was, and she told me that she sits in there in the hot weather, mouth open, and just waits for superior females to come by and pee down her throat!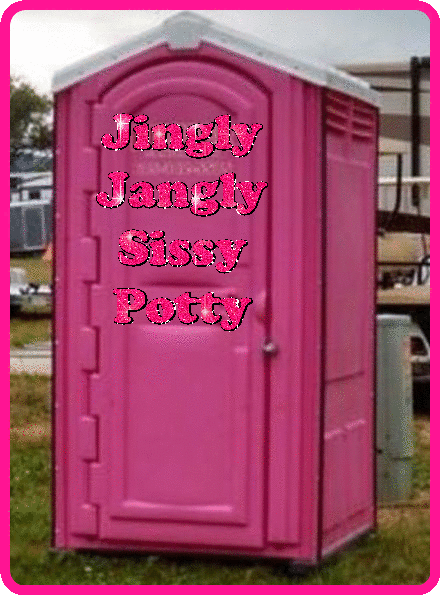 Well, of course, I couldn't believe the little whining piglet, so I had to see for myself. She climbed inside – down into the hole – and sat there and waited. I could hear her inside singing some new song about princess pottying and her bells were jingling so loud I could hear them with the door shut. Sure enough, a pretty girl walked up and heard the bells. I told her to go inside and that a jingly jangly sissy toilet was waiting.
She opened the door, and the little sissy lit up with a big smile and begged for her sweet female nectar. She gave it to her, and she drank it all down like the good little piggy she can be. I was proud of little piggy Michael today – she sure knows how to jingle those bells and make sure that all us princesses get treated well, even if its just when we have to pee!