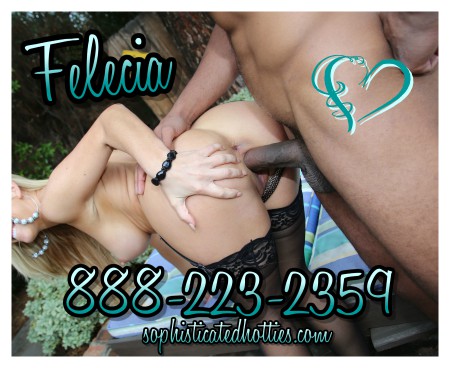 My poor neighbor, Devon, is married to such a boring prude. There has been a rumor going around the neighborhood that she hasn't had sex with him in months! The poor guy! Devon is so sexy, I don't understand how such a fine chocolate man is being denied like that! I decided that I would take it upon myself to know how a real woman should treat a man.
I invited Devon over to help me fix my pool's liner. I greeted him at the door in sexy lingerie and lead him to the pool. After getting him to stay for a few cocktails, poor Devon started talking about how his boring wife never fucks him or even bothers to suck his cock! I leaned over in the longue chair and started stroking his thick black cock. He got so hard, it pulsed in my hand.
Devon's long black cock leaked so much precum, I started licking it up and sucking his big cock right into my mouth. I slurped and deepthroated his big black juicy cock until he couldn't take it anymore! He spun me around, pulled off my panties and shoved his slimy black cock right into my dripping wet pussy! He fucked me right by the pool. I had him smitten, and we snuck around to fuck under his wife's nose multiple times that week!