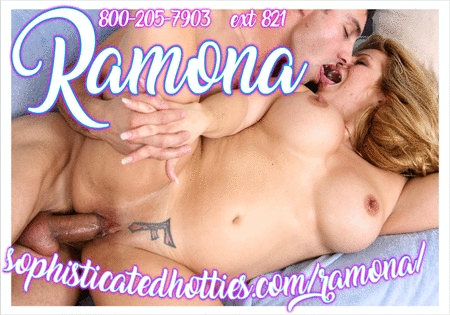 I'm what they call a "cougar" a mature woman who is sexy as fuck and loves to bang young dudes.
My latest fuck buddy undoes his pants as he walks through the door, his shirt gone already. His muscles are bulging; his chest is huge, as is his big, fat 9 inch dick.
My mouth opens instinctively. He knows what to do.
I suck his now hardening cock and run my tongue around and around the head of his thick veiny erection as I finger-fuck myself.
My body arches off the bed lurching for him my twat is throbbing for some action.
My fuck toy drives two fingers, and then three deep inside me fiercely finger-fucking. I grab his ass and make him pump his cock into my mouth.
I cum all over his hand – my hips bucking wild to meet his thrusts his thick rough fingers into me.
"you fucking like that don't you Bitch, what a dirty skank whore you are aren't you? As he slides in another 4 fingers and uses his thumb on my clit .
I release my sticky cum squirting across the sheets coating them with my white magical sweet love goo, my body tossing about totally out of control – following his touch as if a command. I am being spread wide and loving every bit of it.
He grabs my head with his other hand using my hair to pull my face onto his scholong  as he tries to shove it deep into my throat. Deeper and deeper. I lose breath and reality as his other hand grabs my face hard. He fucks my mouth long and hard until he shoots his load of sperm into my mouth I smile up at him as he watches me savor his creamy baby batter and swallow in dramatically.
My mouth continues to fill  and I suck and swallow his steady stream of sperm as best as I can, then lick the last bits out of the eye of his cock.
I take another long hard gulp and swallow again then I lick the last remnants of gooey jizz from my face.
The good thing about being an older woman is I can take whatever he can give me. The good thing about young men is they are ready to go again in just a few minutes – and my young fuck toy was ripe as they come.