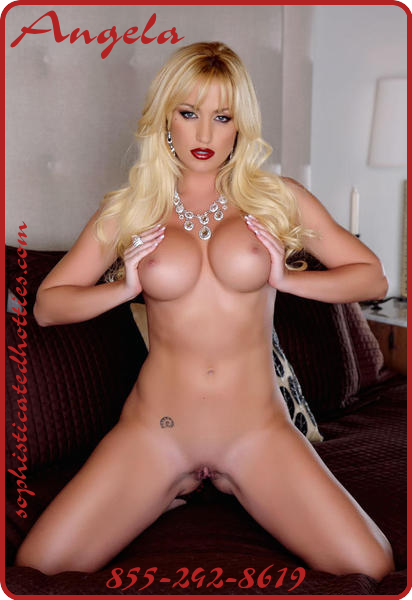 My husband has really been boring me lately, so I came up with a deliciously deviant plan. I called you up while he was still at work and invited you over. You can't take your eyes off my ass as I lead you up the stairs. I look at the hall clock. Perfect, my husband should be home any minute. Everything is going according to plan. We get to the bed I share with my man and I strip naked. Falling to the bed under your rough embrace, you lick and suck my titties, getting me nice and juicy. I want my hubby to see how wet a real man can get me.
Right on cue, my man comes through the bedroom door to see my naked under your strong body. I bark at him to take a seat and watch how it's done. He is such a pathetic sissy, he does just as I tell him. He knows he can never get a babe this sexy ever again, and he could never face the shame of losing me. So all he can do is watch as you tear me apart.
You pin my legs up by head and stuff my pussy with that throbbing cock, going so deep, much deeper than my tiny-dicked man could ever get. I moan and lose control of myself as you hit the spots that have been neglected for so long. Oh, yes, right there! Keep fucking me just like that! I fall into a screaming orgasm as I feel my husband's shame emanating from him.
He has never made my body do such incredible things, and he knows it. Now to complete my evil plan, I get on all fours and guide that meaty dick into my asshole, something I never let my man do. He must be so jealous! You bust a fat, creamy load in my ass so that it's dripping out. I call my husband over and tell him he has to eat the mess from my hole. Reluctantly, he does just as I ask. Well, I'm certainly not bored anymore!