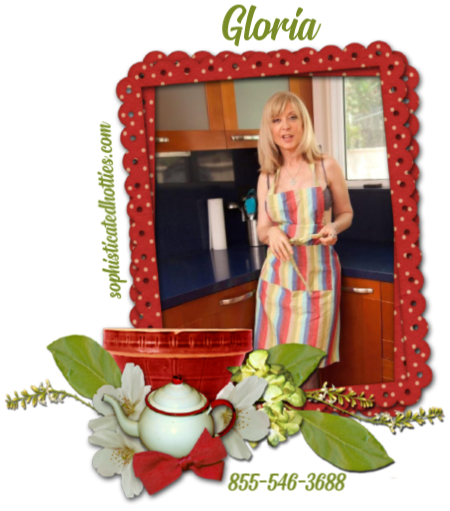 Two of the things that I enjoy is cooking and baking.  My Mother taught me how and ever since I was little I have loved it.  I turn on music then lose myself in the cooking.  The whole experience is cathartic for me.  People should cook for themselves, even if they live alone.  I know it seems like it would be a huge pain in the ass to go to all the trouble o fmaking a big meal for just one, but it is well worth it. 
I was in my kitchen, my music was incredibly loud and I was making pasta by hand when I felt two arms go around my waist.  It scared the shit out of me.  I turned around quickly, ready to punch whomever it was in the face, only to see that it is my boy toy!  He had been away for the Holiday to his parent's house and now he was back!  He picked me up and put me on the counter.  He then pulled my jeans off, then panties, then he started to go down on me until I came.
I got down off the counter, went straight to my knees, took out his already hard cock and started to suck him off.  He was ramming his dick so hard in the back of my throat that I was actually gagging and I hardly ever gag.  He held onto the back of my head so hard when he came that I thought I was going to pass out from not being able to breath. 
Afterward I stood up and gave him a huge deep kiss.  I looked back at the counter and the pasta was completely ruined.  I didn't care though, we cleaned up the kitchen together, then went upstairs to take a shower.  As I said, I enjoy cooking in my kitchen, but fucking around in my kitchen is much, much better!