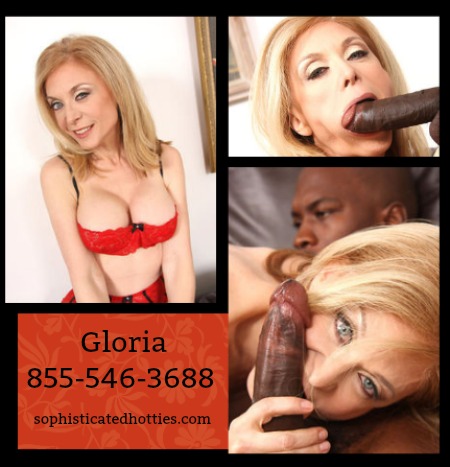 What is huge, black, and juicy? That dick that I am shoving every so greedily into my hungry mouth.  This is one thing that I have always enjoyed.  Way before money, marriage, or anything else.  I was still in school when I first saw my first beautiful black cock.  I couldn't take my eyes off of it.  I just happened to be at home when my sister thought I was out, and she was in her room having sex with a random guy.  I was shocked at how big it was. That started me on my journey of loving to watch people have sexual encounters, along with a love of BBC.
The only major thing that has changed between then and now is that my sexual appetite has grown.  Because of my age I am more comfortable with exploring, so I have begun trying new things, and learning new things.  This alone tends to lend to little time to enjoy a huge black cock as much as I used to when I was younger.
However, I had a craving and I simply could not ignore it.  The very taste of it almost made me cum.  I held out as long as I could with only caressing and sucking on it.  Within a very short period of time it was slamming in and out of my pussy.  He went slowly at first, he knew exactly what he was doing.  Inch by luscious inch it sunk into me until he had to speed things up, he was close to cumming and to be honest, so was I.  Him and I spent many hours together before he finally left.  I think I might have to make time to have some BBC in my life more often.  I had almost forgotten how wonderful it is.