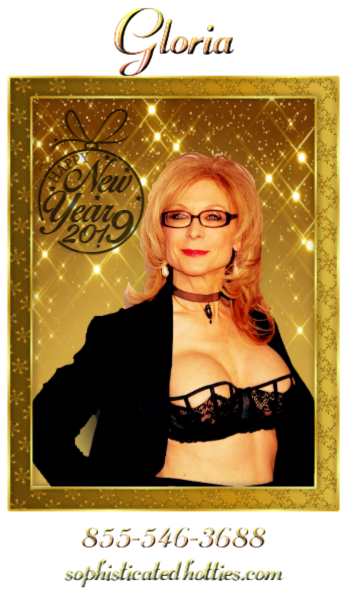 This year my live-in boy toy and I will be attending a very different type of New Year's Celebration.  We already have our clothing for the festivities laid out. I am very excited to attend this invitation only event.  It pays to know people in high places sometimes. I will be wearing what I am wearing in the pic. Except there will be a change in the necklace, I will be wearing a stunning onyx piece my ex-husband gave to me years ago.  I think it will add the right type of sparkle.  My boy toy will be wearing his Tux, but under the tux he will be wearing his leather shorts that have exposure points on them.  In other words, his cock and ass will be showing, however, his cock will be in a cage. 
I was very surprised when I received an invitation to this party.  My one Domme friend has been telling me about these parties for the last two years.  I could never figure out how she got in, then earlier this year I discovered she was a Domme, then that explained it.  She has told me what goes on and I have to say that it sounds like it will be an amazing experience.  There will be Doms and subs, into different aspects of BDSM.  There are different kinks and fetishes within that heading and they will almost all be represented. 
I do not think my boy toy and I will participate this year, we will just watch, but you never know.  If it makes me horny enough, I might just have to join in, but my poor boy toy will just have to watch as I do not plan on bringing the key to his cage with me.  I know it is a bit wicked, but I think it will be more than alright.