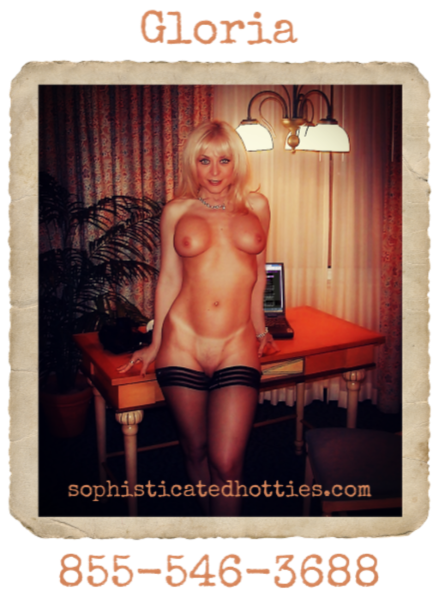 I have always enjoyed the way I have maintained my body.  I work hard at it.  It is one of the reasons my ex-husband married me.  I knew it, and he knew it.  I am not sure it had that much to do with love as it had to do with lust and creating an image for the boys at his job.  I was the ultimate trophy wife for him.  Although most of the men married younger women, none of them could hold a conversation as I did, nor could they be sexy all of the time.  My Mother taught me well. 
I am from the time when Women took care of men and stayed home to do just that.  It sounds so antiquated now.  Everyone works, there is no one set parent that stays home.  All men and women cook and clean and watch over their offspring.  I remember making sure the house was spotless every day, then making sure I looked amazing for when he came home.  I would have dinner on the table and talk about nothing else but his day.  I had to make sure I was empathetic to his hard day which consisted mainly of sitting behind a desk, going to meetings, and drinking at lunch with his Partners.  I am not saying that he didn't work hard, but it really got on my nerves after awhile.
Once I was so bored I decided to mix things up a bit.  When he got home instead of there being dinner on the table there was me.  Naked.  I wanted some god damned attention.  He looked at me and said, "Where is dinner." Then went and made himself a drink.  Yes, my ex-husband could be an asshole, hence the reason he is an ex.
That night when he fell asleep I went into our guest bedroom and fantasied about how I really had wanted that evening to go.  I imagined him coming in the door, seeing me, dropping his briefcase to make his way between my legs as he brought me to orgasm with his mouth.  I could almost feel it, then I would of returned the favor by giving him the most incredible blow job of his life.  We would then fuck, and then go out for dinner.  I came when I thought about a cock banging away on my pussy right on our table.  I then made my way back to bed.
At one point I seriously considered having an affair, but I was a good wife and took my vows seriously.  Marriage wasn't something you just threw away.  However, as the years went on and my sexual needs were not met, and he was staying away from home more and more we both decided that it was time to just move on.  I am glad we did though, because now I have an incredible sex life, and I often wonder that if it had been one of you that had come home to me on the table, what would you have done?