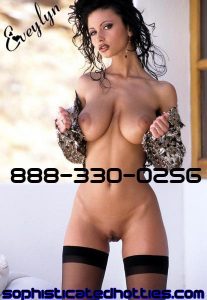 Its been a good weekend so far. I had many great calls last night, some very hot. I was able to combine erotic hypnosis and guided masturbation into one call and my new client was very satisfied. The control and pleasure that I feel while controlling the timing and intensity of the orgasm of my clients is such an aphrodisiac. It makes me feel primal, strong, and ultimately sexy.
Another caller wanted to talk about his fantasies, and have me do some roleplaying with him. Roleplaying is fun, and I enjoy bringing to life the fantasies of my clients. Most of the time, we communicate with each other and climax at the same time. I want to hear my clients describe what they are feeling and when, and I enjoy timing my orgasm with theirs. It's probably why I have so many repeat clients.
If you are interested in erotic roleplaying, or exploring hypnosis, guided masturbation or simply discussing fantasies, give me a call and you're guaranteed to have a good time.