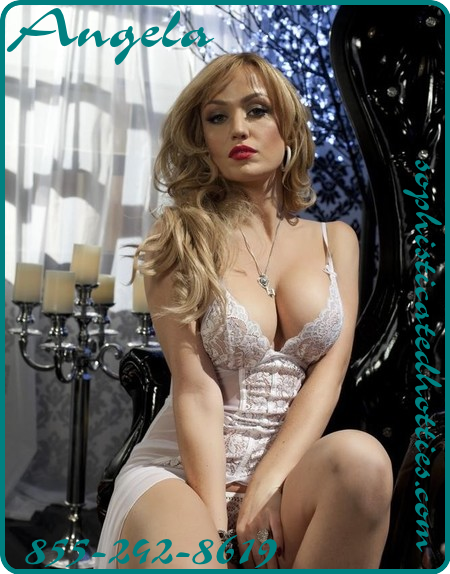 At a girl friend's house, I was staying with her overnight while her husband was out of town. Dressed in my night gown, we sat in her boudoir talking and getting ready for bed. Her room had such a seductive and sultry vibe to it, it was hard to catch myself when I was giving her bedroom eyes and getting a bit too touchy feely. But, as it turns out, I wasn't the only one effected by the mood.
Grabbing me, she pulled me in and kissed me deeply as she tugged my top down until my tits were out. She sucked and licked my nipples, getting me extra juicy. Standing up, I took off my nightgown entirely. She stared at me and told me that I was so incredibly sexy. She wanted to just watch me for a bit, so I gave her a little show.
Sitting on a big chair, I rubbed my clit and moaned. My hips rocked back and forth at the constant touch. It wasn't long before she was playing with herself and stripping her clothes as well. Watching her finger her sexy pussy drove me wild. I couldn't hold back anymore! I stood up and straddled her, kissing her as I grabbed her perfect tits. Frantically, we stood up and stumbled our way to her bed.
Laying me on my back, she spread my legs and swirled her tongue around my clit. I told her to swing her hips around so I could taste her sweet fuckhole at the same time. With her pussy spread over my face, she didn't hold back even a little as she pleasured me. I loved fingering her tight ass while I ate her slit. We both came three or four times by the time we passed out, naked and tangled under her sheets.