I love to put my leather on and have Forced crossdressing fun with a guy. They meet me and think they can pay me to do whatever they want, but sometimes I turn it around and dominate them. First i make you get on your knees, worship my feet and tell you are mine now! I wiggle my toes as you kiss them. Get up hoe I have something I want you to wear.
Then your eyes open wide as you look at the pink lingerie, I have pulled out for you. Don't hesitate now, you belong to me. The way your body trembles as you put the lingerie on, gets my cunty excited. Then I grab my doubled sided strap-on. As I slide it deep in my aunty, I make you like my asshole. I have an Ass fetish and need my pretty rose bud licked. After I will make you into my bitch and you will submit to me like a good slut.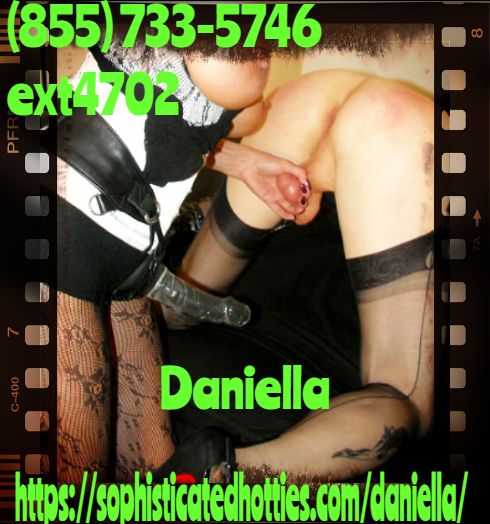 Open your mouth and lube my strap cock. Bend over and tell me you are my new fuck barbie. "I'm your new fuck barbie", you scream out as I slam my cock deep inside you. The way I will pound you will have you walking with a switch to your hips, like all hoes do. While I'm fucking you hard, my pussy is getting fucked hard too.
There's nothing better than making you submit and using you to make my pussy squirt. That clitty looks like it wants to cum sissy slut, fuck me back and I will let you cum too. Finally, you fucked me back hard like i needed you too and my Shaved wet pussy squirted all over. "Cum now you fuck barbie" is what you needed to hear. Your clitty leaked all over your lingerie and you fell to the ground.