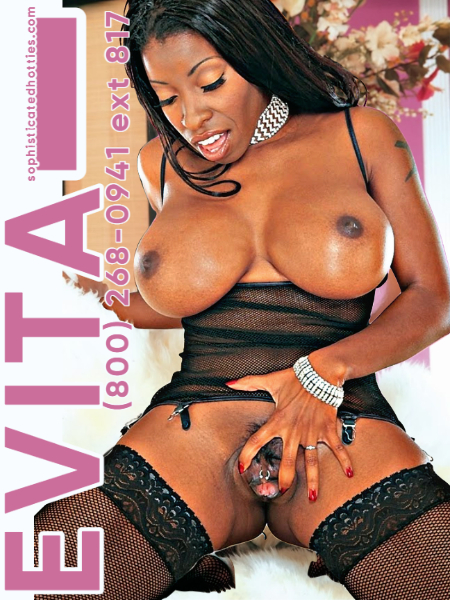 My sweet Gary. You are such a good boy and worship your queen so well. I should use you as an example of how a good boy praises their thigh high wearing mistress. When you are down on your knees sucking on my covered toes you stare up at my beautiful ebony pussy like a hungry dog. I can tell that I am the center of your universe from the wanting gaze you give my superior pussy. There is nothing that you wouldn't do to be at my beck and call, is there Gary? I have no choice but to let everyone know how special you are too. You're so special that you're the only one who has gotten the Madame Evita Experience.
By the time you make your way up my thighs with your twat worshiping lips and I can't wait to sink my teeth into your pale subservient skin. All my sucker bites make your cock thump. My sweet Gary. You have worked long and hard to get deep whiffs of Madamme Evita's cunt so you make sure to take nice deep breaths. Every time you come to The Dollhouse I use your face as my personal little pony. While I bump my clit  against your nose you scoop the strawberry and cream icing from the center of my glazed chocolate donut. I know you're hungry for more but can't hold back your cream filling from oozing out when I ride your face.  Maybe one day I won't drive you so crazy and you spend more time with your queen.
As for the rest of your little dick losers reading this, As I said, Gary is a special boy.  only he can cum whenever he likes while i stroke his swollen white cock. Don't you subbies wish you had the permission to unload for your Madame too? Then take notes! Maybe then you can get the Madame Evita Experience like him too. It's an all-access pass to feel, grope, and worship your goddess. Work hard and maybe you'll get your pass.