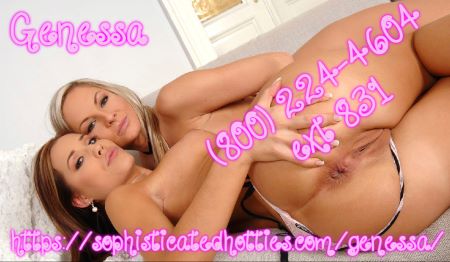 I love to share your cock baby, allowing some other whore to taste and please you makes my pussy so wet! I want to watch as you force her to be you whore! Let's use her together baby! She and I are sucking your cock taking turns pleasing and teasing you. I'm jerking you and bobbing up and down on that rock-hard cock before I feed it to her. Each of our sweet warm moths teasing and sucking that cock just right! I know you want to feel this tight pink pussy wrapped around your cock, but I think we should let our guest take a ride first. She climbs on top of you, and you grab her round juicy ass as she starts bounding on that cock. Her tight pink pussy looks so fucking sexy stretched out as your cock glides in and out. I massage your balls milking you for her as she rides that dick nice and hard. This whore is fucking impressive. The way that ass is jiggling is driving me crazy!
I dive into that fat ass, eating her up while you pound her pretty little cunt. She pushed back on me begging me for more! "Yeah, eat my ass!" She moans as she starts to fuck my face as she takes that cock. God her ass tastes so good, and the mixture of those sweet pussy juices that are dipping down your cock, mix with this ass is taking me over the edge! I need to feel your cock in my cunt now!
I grab your cock out of her pussy and start sucking it, bobbing my head up ad down before shoving you down my throat. I know you love the way I am forcing my throat to grip that cock and you moan before I come up for air and guide that cock back into her dripping wet cunt. I grab her hips and slam her down on that cock nice and hard just like you like it baby. Her tight wet cut swallowing every inch of that cock. I know you want to cum baby! Go ahead fill this whore's cunt with that massive nut! Then when you are done, I can eat it straight out of her like the good like cum whore I am!