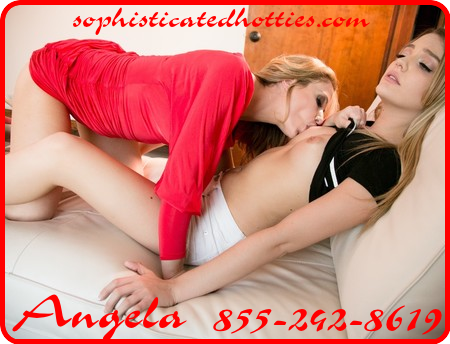 My friend's daughter let me know she needed to learn how to eat pussy, so I told her I could teach her how to be the perfect little clit-licking whore. Surprised and nervous, she explained her boyfriend wanted to have a threesome, but she had never been with another woman before. Told her to relax and I had her lean back and lift up her shirt.
Kissing and licking her nipples, I could tell she was getting turned on by the way my tongue flicked up and down, gently teasing her. The way she moaned and squirmed made me so wet. I needed to taste her sweet pussy! Kissing down her stomach, I pulled off her shorts and panties, and started sucking and licking her clit. Her tight, teen pussy was already so wet for me.
I stuck two fingers inside and massaged that sensitive spot while I ate her out. In consistent, steady motions, her hips rocked to the rhythm of my tongue until she was shaking from the orgasm I was giving her. When she finally caught her breath, I brought her into my bedroom and pushed her flat on the bed. Pulling off my sexy red dress, I straddled her face and told her it was time to practice.
I rubbed my clit against her tongue, moaning as she lapped up all my juices. Since I was already so worked up, it didn't take me very long to lose myself and cum all over her mouth. She did pretty good for her first time, but practice makes perfect! Looks like we have some long study sessions coming up!