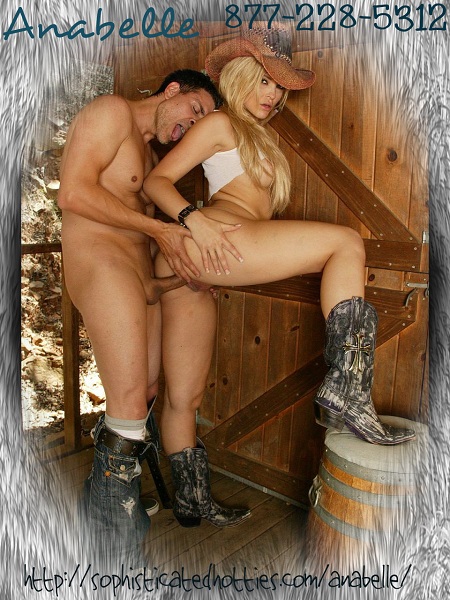 Simply because I'm not a redneck, does not mean I don't like getting back to my "roots" occasionally. I have some family that settled back East with a ranch I enjoy visiting a few times per year. Harvest is my favorite time of year there, with warm firesides, spiced and spiked apple cider, and plenty of hard working men for me to take my pick of to stave off the chilled air.
I walk out past the orchard, towards the silos and equipment barns. I breathe in the deep scent of harvested grains and dirt. The crisp air reaches in my jacket, caressing my nipples into painfully hard peaks. I see you out there, checking me out from your perch on the bailer where you're working. I lean back on a wall, placing one booted foot behind me on the wall. Smiling at you, I drop off my jacket, letting my big, beautiful tits bounce around in my white, sheer tank top. Come here, handsome. You're worried about me being the boss' daughter. Frankly my dear, let's fuck. I'm a big, bad girl who needs a hard, hungry cock to warm my hungry cunt.
We warm that barn up fast, you humping my ass hard and fast, fucking the shit out of my tiny asshole, making my breasts bounce and sway with every stroke. You fuck me in every direction, bending me over a barrel… My knees in the dirt and hay face fucking your glorious dick….Riding your cock reverse cowgirl so you can see my tight, beautiful ass bouncing on your rod. FIlling me with load after load of thick, delicious cum.
How else will you warm me up?
Be fucking you soon, sexy! <3