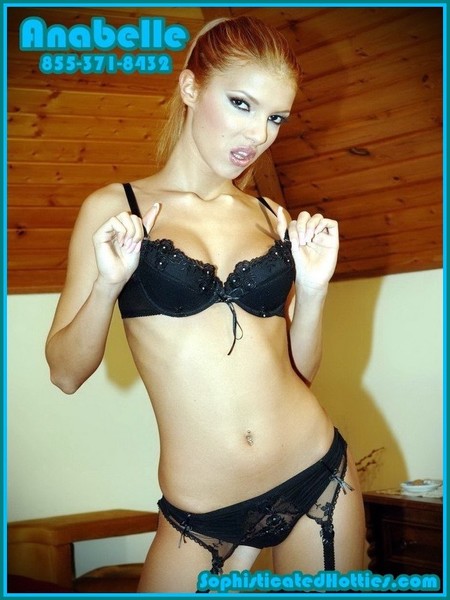 I love dressing my little sissy cuckold husband up in women's clothes. He's such a cute little faggot when he's wearing a tight pair of panties and lacy knee high stockings. He tries to resist and denies that he enjoys it, but he can't hide that pitiful little bulge in his panties when he's all dressed up. Last night I decked him out in full lingerie and makeup. He was wearing a matching bra and panty set with a garter belt and lacy stockings. I put my sluttiest shade of bright red lipstick on his lips. The perfect shade for a little sissy cock sucker like him. He was completely humiliated and begged me to let him take it off, but his little dick was rock hard the entire time. I told him he could take it off only when he had completed his transformation, which included getting fucked by two BBCs. 
I had him all dressed up and waiting for them in the bedroom when they arrived. I led them to him and commanded him to started sucking their cocks. He protested, but the one nearest to him grabbed him by the hair and roughly jammed his hard black cock into his mouth. He started to choke and gag on the large phallus. His mascara was running down his face and his lipstick was smeared. He looked so pitiful! The two bulls continued their facial barrage, force fucking his face until his makeup was ruined and lipstick was all over their cocks. While one was holding his head and roughly fucking his face, the other went behind him and pulled his panties to the side and exposed his puckered rosebud. The bull spit on it and pressed the tip of his large black cock to his asshole and began to slide it in. My little sissy husband whimpered around the cock in his mouth as he had his rear door barraged by BBC. They took turns fucking his ass and mouth while he moaned and whined in pleasure like the little cock loving faggot that he is. I watched the whole time, stroking my pussy and filming his sissification. 
When they were done, his pretty lingerie was stretched and torn, his makeup smeared, and mouth and ass was filled with cum. When they left, I made him crawl to me and eat my pussy. His training is now complete. He's the perfect little cum swallowing sissy I always knew he could be!