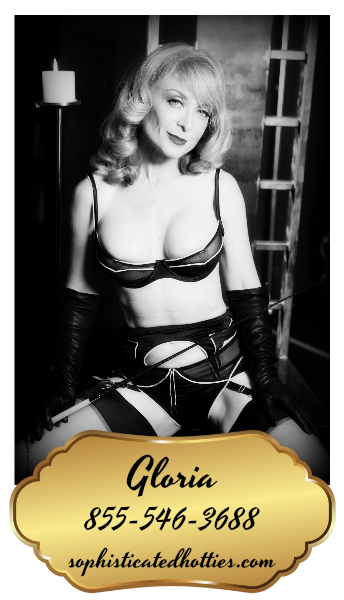 I went to my friend's house again.  I think I have found my new excitement of the moment.  You might remember that I blogged about her recently, how she showed me how she did Sensual Domination.  This time however, it was more punishment driven.  She phoned to ask me if I would like to watch her punish someone.  I wasn't sure, I enjoyed the sensual because that is how I am, she told me that if I didn't like it I could just leave.  I thought that that would be fair.
This person was so nervous when they showed up, he knew he was in trouble.  I was waiting in her "dungeon" (it is her basement) and I could hear him talking really fast.  When he came into the room he glanced at me then said he was sorry to me.  I just nodded.  She came in and told him to get undressed.  When he was taking too long she took a crop and slapped it on the table next to him, he flinched, and to be honest so did I. lol
Once undressed he had to confess his "sin". He did not send his weekly gift of fresh flowers to her as he was instructed to do.  She is much like me in the fact that her husband left her very well off when he passed away, so money really isn't something she necessarily wants from her pets. They do other things for her, such as wash her car, clean her house, send her on vacations, spa days, send flowers, things such as that.  Back to the poor soul who was about to be punished.
I watched intently as she expertly gave her pet his dose of discipline.  At one point near the end she asked if I would like to try.  I told her I would love to, she had her pet undress me, she says being sparsely dressed drives this particular pet crazy.  However, today he wouldn't be able to earn a treat so it would be a wonderful way to tease him.   She gave me the crop and showed me how to administer the sharp smacks.  Afterward her pet left almost in tears, but he did have a huge hard on.  Unfortunately he wouldn't be able to relieve himself until his next session.  The next day she sent me a pic of the flower arrangement he sent her.  It was beautiful.  I guess her pet learned his lesson.  I might have to get a few pets of my own.