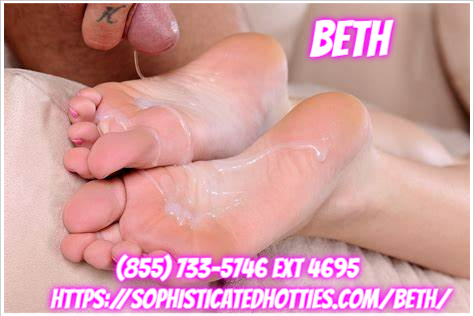 I Have A New Trick
I was watching porn the other day and I saw this thing that I had to try. So I texted one of my little Foot fetish sluts a picture of my white polish toes to him. He knew what it meant and he came running of course. 
I started out normally. Letting him suck on my little piggies and lick the bottom of my soles. Then he lotioned up my feet with some coconut oil and I placed them around his cock. All of this is a pretty normal routine for us. Little did he know I was about to change the game up. 
I was sitting up directly in front of him stroking up and down with the arches of my feet. Suddenly, I bent over and slid the tip of his cock into my mouth. All while giving him a footjob. He lost his fucking mind as my tongue worked his head and my arches worked his shaft. I was so glad I tried this.