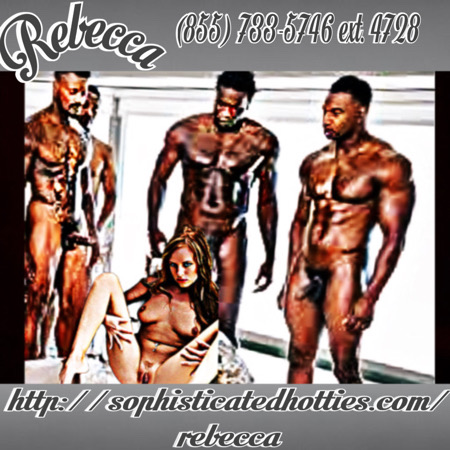 Cuckold Phone Sex when a small dick wastes my time thinking he ever has a chance of pleasing me, is my way of getting back at the small cock time wasters. My tampon gives me more pleasure than these pathetic micro dick men.  It was a shame too because the body was on point with those sexy hot muscles. Obviously he had something he was overcompensating for and now I know the big secret. Why waste my time thinking I am going to get pounded by this big strong man when only thing he was pounding was the protein shakes.
So as I sat there degrading this dick wart in front of me, making this pussy dick stay sitting on his couch in front of me. Staying naked while I look at his tic tac in disgust and disappointment.  So I'm texting on my phone in the meantime and give my address and a selfie of me naked to 4 of the biggest black cocks I know.
One by one, they entered and pulled their huge long cocks out. "See darling, this is what a real cock looks like" as I made him watch me suck these long extra large chocolate candy bars. They each melted so perfectly in my mouth and filled my mouth with saliva as I watered over them like crazy.
I gave this pathetic micro-dick dude my phone and told him I wanted a video of each cock going into my tight wet shaved pussy.  He seemed enamored with these cocks as much as I was. I demanded he suck the guys who weren't fucking me off so there was no break in black dick in my whore holes. I wanted to go all day, all night.  He looked rather happy as he gobbled up those long monsters. I made him put his vienna sausage next to the extra large beefy franks so he knew just what kind of cock pleases a woman.  The closest he could get would be to sucking the cocks right before they enter a pussy.
The night ended better than it started. This guy got to watch a sexy babe get pleasured and he got to suck some big black cock. I always love when I can match a big black cock with a small dick mouth. It seems to be a match made in heaven. I expect it won't be the last black cocks he will taste, only time will tell.