Dr. Rebecca here and you know me as your favorite phone sex therapist. My mission is to take care of all your problems.  I have my degree in Psychology. I am here to make all my callers problems blow away.   Sucking them away helps some. To each their own.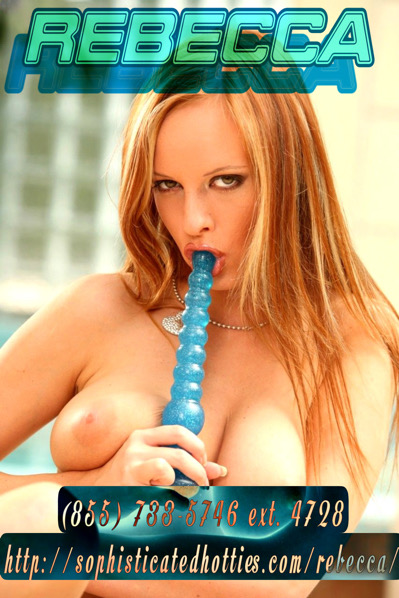 Ready to be blown away talking to me?  We get creative in your therapy. Maybe we need to work on your masturbation problem. I find walking you through the process slowly works wonders. I love getting in your head to get to the root of those deep cock issues.  Some guys need help stroking it the right way, or maybe you are afraid to stroke it at all?  I get that stroke just right. I make sure that problem is out of the way.
Some of you need to be dominated because you are bad bad boys. I provide you with the very best therapy techniques to get you sissy's in line.   Maybe you need to dress in dresses?  Or let me put makeup on to become the pretty little pussy boy that you were meant to beYou can't just look at the phone sex sites to get better, you need a deep, hard session with some tight lips to be well again.
I know you boys like a female in charge, right? Well you found one that will give you the best chance of recovering. All of those many ailments? The ones that I know you silly boys are aching for Dr. Rebecca to fix?  We take care of them alright.  No matter what the problem is, Dr. Rebecca will fix those aching hard cocks.
Dr. Rebecca provides a prescription for what you need during her sexy therapy sessions. Let me dive deep into your pants. I promise to figure out what is going on with those bad cocks! Between my pussy and my prescription pad, I can fix all those bad boy problems.  Just remember whatever the doctor ordered, you must do.
Dr. Rebecca is persistent, no is not in her vocabulary.  If you think you can handle it, call me. If not, stay sick with your ailments. You end up coming to see me soon enough, they always do.