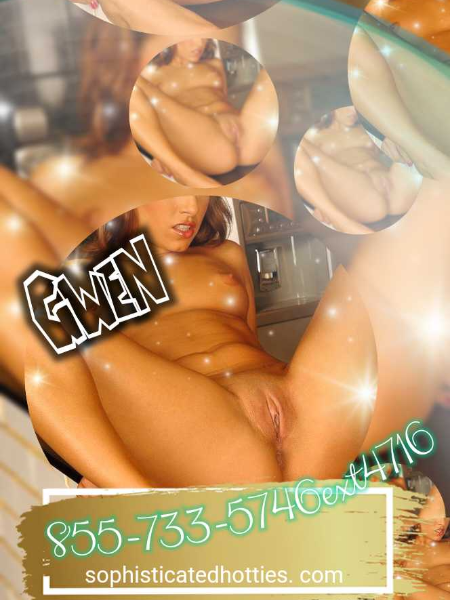 Shaved wet pussy is the best meal plan for a man like you. Someone just like you who needs to enjoy a detectable pallet of sweet and salty! Miss Gwen Highly suspects you are craving a pussy platter drenched with clam sauce. Now is it just my honey dripping or something else that you need added to my gushy mixture? Another man's cum in my pussy is just what I need to sweeten the deal. Your face buried between my thighs right here on this countertop is where you belong. Let me throw my head back and tell you how good that cock I got was while you were out.
Eat my cream-pie and don't worry how small your cock is!
Sugar daddies pay me to be a cum filled cream puff for their eating pleasures. So what if I am your girlfriend now? Did you think I would stop fucking just because we live together now? I told you I have men who love to fuck and be cucked and that need me still.  So come on baby, don't keep me waiting. Slide your tongue between my pussy lips and make me moan.
Taste my sweetness and make me cum too! It's not like you won't get your rocks off. I am pretty handy with a small penis. I can make you cum so fast and leave you breathless with just two fingers! So sorry to bring it up again, it's just a notice of how hard you get when I say stuff like that. I think you need a cream pie fix and a humiliation session! Cum with me and let me show you why I'm the best cuckold phone sex Goddess around! I can be sweet a sugar or as salty as you like in every sense of the wording. No matter whose I am I still need a big dick and a creamy hole.