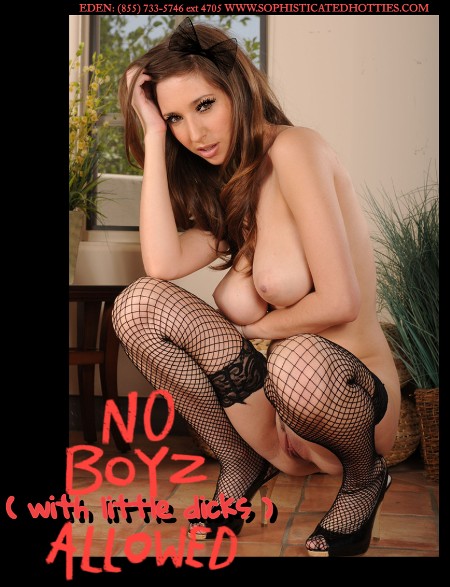 Small dick humiliation makes me giggle so hard! Especially when watching the worthless slave slut perform live for me on Skype… It never fails, guys always cup their little winky and try to hide their shrinkage… Well, that only makes it even more obvious that they've barely got a cock. A man with a big dick couldn't just cover his cock with a hand and it vanish, hahaha! It must suck to be you… Especially, when you have me on the line and not even your money gets me whipping my clit. You are so pathetic that little dick of yours couldn't please me even if you gave it your all. Little dicks like yours struggle with hitting the back walls.
Tease and denial is all you will be getting out of me, Loser!
There is no way I will even be wasting my time on your pathetic cock. You, as a worthless little dick loser should know your place! Well, if you don't I don't mind refreshing that memory of yours. Guys call me up with their 5 incher in hand ready to wank, lol. You might be an inch or two bigger than the last guy bud, but that dick of yours won't be pleasing me. I always make sure to put those fuckers in chastity and have them attach a strap to their waist. Straddle me like a good boy, if you behave I might let you suck my pussy cream off of the dildo when I get through orgasming.
It must suck smelling the sweet aroma of my Shaved wet pussy and not being able to put your small cock inside of me.
 (You are not a man; you will forever be a boy… Oh hush, you aren't a late bloomer either honey… That's it, not even a dick enhancement pill will fix that little problem of yours.)