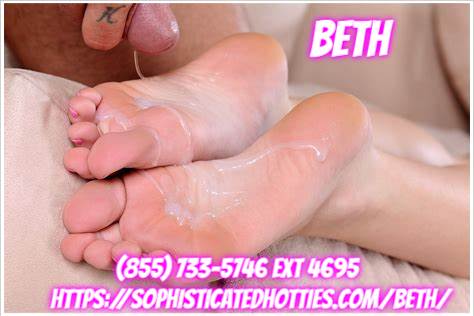 Beth's Little Piggies 
Hey guess what. I love my feet! So that means I love men that have foot fetishes. I love them so much that today I rewarded my little slave for some great foot worship. 
He was such a good boy. He got down on his knees and licked my feet clean with his tongue. Sticking his tongue between each toe and cleaning the soles. Next he trimmed my nails and ate the clippings just like I told him to. Once he was done with that he painted each little piggy a blood red. 
He did such a good job that I decided to reward him. I let this little slave lay down flat on the ground. Taking my pretty red digits I dragged them up and down his body watching his pathetic little cock jump. See, I know he can come on demand and I know cum is good for the skin. So, I let him cum all over my soles and then lick it all off. He swallowed every drop.