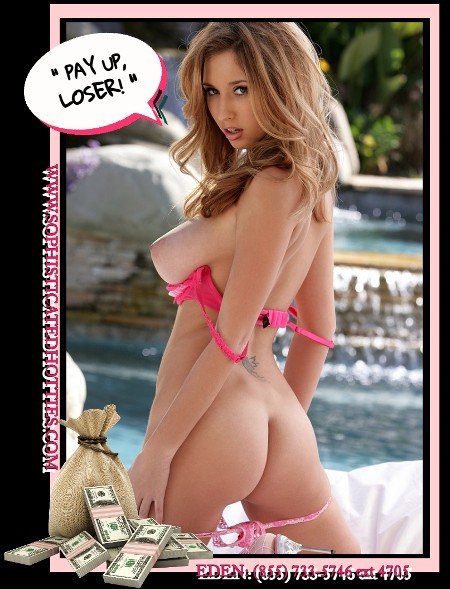 A Hot sexy woman knows exactly how to use their assets for personal gain… I could never be a housewife, I would much rather be a whore! I couldn't see myself falling apart for a man when I can use my persuasion to get what I want out of life. Men are mules, times may have changed but I have not forgotten their worth.. That's right sucker pay me, this is where your money belongs! It's your fate, here you are looking for attention and you know the only way to get it from a hot girl like me is through Financial domination phone sex.
A woman of my caliber doesn't put up with losers like you, leave that to your desperate wife.. Who's lost herself while tending to your needs. Yet you do things like this, did you expect appraisal? All you will be getting out of me, is a bit of Tease and denial. My perfect knockers propped up in my lace teddy make that measly dick of yours hard, doesn't it.. You better be down on your knees as you read this! You know who you are and you know your position at my table.. An anal plug stuffed in that ass with a nice ruby rhinestone glistening as I humiliate you live on cam for the world to see how pathetic you are.
Repeat after me "I am nothing more than a slave for Goddess Eden." That's all you are and all you will ever be. Whether it's for me or another goddess. You radiate "bitch" there is no denying who you are. — leaned forward with my scam pillows in your sweaty face, pay up! Go ahead, place your card right between my Large boobs and watch me drain you of every cent. You want my attention, you're going to have to pay for it.