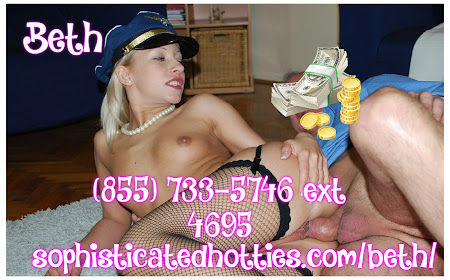 Beth Drains Your Wallet 
I am a beautiful little piece of arm candy. You know you want nothing more than to acquire a trophy like me. Now, let's face the fact. I am way out of your league and you know it. That is why we are going to have some Domination phone sex. However, not a regular domme we are going to dabble in Findom. 
See, a girl like me is pretty high maintenance. I require the best of the best and you are going to be my human atm. You are going to buy me whatever it is that I want whenever I ask for it aren't you? Knowing that I am wearing your expensive panties against this priceless pussy makes your little cock twitch doesn't it. You would do just about anything to be that soft silky material rubbing against my snatch. Maybe after I am done wearing them, I will sell them back to you.