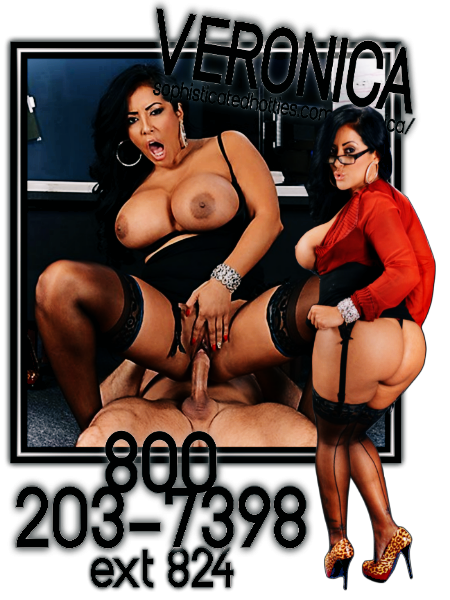 A lot of people don't realize that I am a licensed phone sex therapist, they think I'm just some thick assed trophy wife sugar baby who gets all of her money from the men she fucks.  I guess the last part is kind of true, but I had to go through years of schooling to get where I am.  I mean, if you're going to split hairs, we're all whores to our jobs or careers, getting paid to perform a service for someone.  My career just so happens to help people get through their sexual hang ups, phobias or dark perversions while I make them cum at the same time.  Maybe I shouldn't get turned on by all of it, but it's not my fault that their fucked up stories make my pussy drip like a leaky faucet.  It's psychological and shit.
I know, you probably didn't even realize phone sex therapy was a thing.  Well believe you me, I've talked tons of men and women through some really tough shit.  Premature sexual awakenings, molestation that led to low self esteem and unraveling some of their most buried and repressed sexual memories so we can sift through them together.  All while lubing them up with my dripping pussy juice and stroking them off, slowly but surely, as they take that messed up trip down forgotten memory lane.
There is science behind it, I don't just make my clients cum because I like it.  That is an added bonus, however.  To put it in layman's terms, I replace traumatic sexual experiences with pleasant ones by way of peeling the bandage off of that past memory, digging out the traumatic old orgasms and filling in the holes with nice new orgasms.  Obviously there's more to it than that, but you get the jist.  
Sometimes I get a client who really just needs some good pussy to get over whatever has his brain all addled with unhealthy thoughts.  We could cut down on a lot of the horrible things in society if we simply made it possible for everyone who wants or needs some sweet snatch a safe and easily accessible way to get it.  In fact, I even give a detailed, fact driven seminar on how legalizing both sex work and cannabis would drastically reduce the amount of violent crimes in our country.  I have stats out the ass, I can all but prove it!  Anyway, when someone calls me up saying they just have to get laid or something bad is going to happen, I take it seriously.
The way I see it, my therapeutic pussy has saved at least one school or church from being shot up, at least one wife from being beaten and abused by her husband, at least one college girl from being drugged and forced to take some dick she didn't want.  How could I not love being a phone sex therapist?  I'm doing good work out here, helping people get through a whole heap of sexual nonsense with little more than my kind yet discerning ear, logical yet emotionally open mind and my slick and sticky snizz secretions.