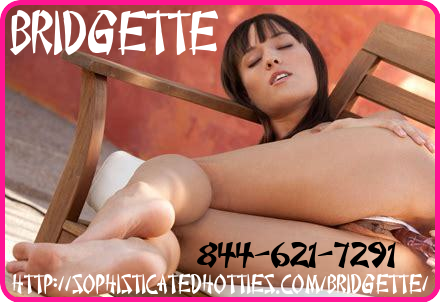 I've noticed that a lot of guys out there have foot fetishes. Honestly, I hadn't really thought about it a lot until I started on this site, but now I think about it all the time. I always make sure my feet are well pedicured with painted toenails because I KNOW men are looking at my feet whether I notice it or not.
I love it when a guy calls me and tells me that he'd love for me to jerk him off with my gorgeous feet. There's something so sexy about wrapping them around a throbbing cock and being able to look right at him and see what it's doing to him. Seeing his cock twitch as I slide my feet up and down is just magical to me. And if he's a really good boy, then I might even be nice and let him shoot his hot load all over my pretty feet.
Are you turned on by feet, too? Do you dream of shooting your sticky load all over a pretty girls painted toenails? It's okay! It turns me on, too.