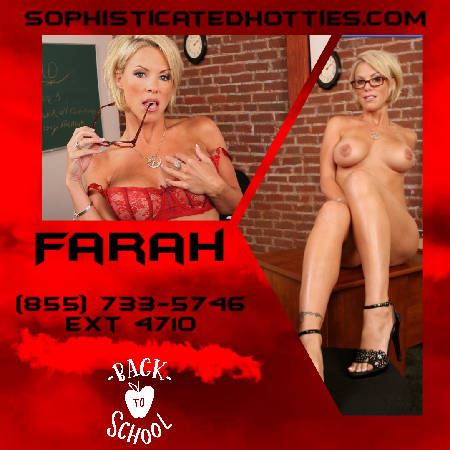 Naughty teacher season has almost begun! I have been on campus getting prepared for the start of classes in a week. Meeting the college freshmen arouses me. I get to check out the potential next round of teacher's pets before they are in my classroom. Although I am not sure which ones will be in my course, I can still look around. Move in day for the new recruits occurred this past weekend. And I was there to lend a hand.
I met Paul in the student union. A tall drink of young water on a hot day best describes him. Get this. The boy wore a T-shirt that said, "Cougar Lover." He checked me out when I walked by. But it was my second trip past him when he spoke to me. He thought I was the hot mom of a freshman girl. Nope. I told him if he takes "Introduction to Psychology" this term that I might be one of his professors.
Hot for Teacher
The boy almost died. He scrambled to pull up his schedule to see if he would be in my class. Lucky boy. And lucky me. I will be his psychology professor. He requested an early meeting, so I took him home with me. I wanted to fuck him in his dorm room, but I follow some of the rules, LOL.
However, this mature sexy babe will never stop fucking students. Not if the college freshmen continue to look like Paul. Lord have mercy on me for I am weak around young, buff studs like Paul. He is a California boy. That means I might be able to fuck him during school breaks too. The boy can eat pussy. I sat on his face for hours. We 69'd some too. But mostly I rode his face until he glistened from my cunt juice.
He fucked my pussy for as long as he ate it too.  This boy's stamina amazed me. He told me he fucks mostly older women. I can see why too. His cock is huge, and he can last in the sack. Perhaps, he will not need my sex education help, but I am going to make him a teacher's pet anyway. This teacher is hot for a student and school is not even officially in season yet. This mature phone sex babe is excited for what the new school year will bring.