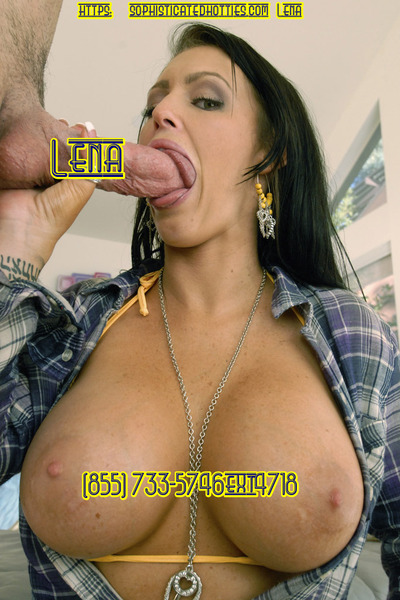 Great blowjobs are Lena's forte! Hey baby, I am Lena, I'm hot, tight and love sucking down cock. I will get on my knees for anyone with a hard dick. I am always on the hunt for cock, it is constantly on my mind. Even when I am in potential trouble I still want it. I broke down on 95 one day,  my cell wasn't working so I couldn't call for help. I got lucky and didn't have to wait to long, a car pulled over for help. It was a married couple, they seemed so straightlaced. It got my pussy soaking thinking of corrupting the husband. She stayed in the car, he walked over to me, eye fucking me hard.
I squeezed those Sexy breasts for him and said "Thank you so much sir, can I please use your phone?"  When I went to grab it,  I "accidently" dropped it, I got on my knees, checked on the wife who wasn't paying attention and I unzipped his pants. His cock was already hard for me. It was so thick, I took it all the way down like a good whore. He loved my mouth so much he started thrusting his cock deep down my throat faster.
I looked over to check on the wife, the dumb bitch is still oblivious to what we were doing. He grabbed me by my hair and fucked my mouth hard. I could feel he was about to explode, I wanted that cum so bad I pushed that cock even deeper down. That made him pop, all that cum felt so good going down. Hot, sticky, salty cum running down my throat is the best fucking feeling. We finished at the perfect time because right after I swallowed the wife came out wondering what was taking so long. Dumb bitch had no clue how I drained her husband!