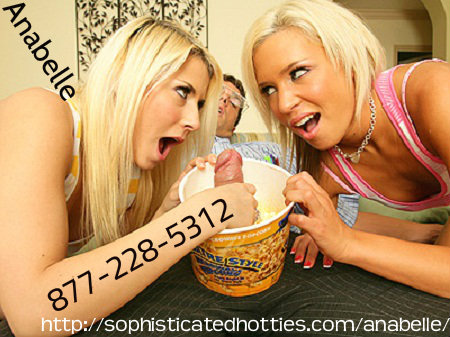 Sometimes the best phone sex is totally old school and retro!
My favorite GFE phone sex caller took me and a hot sexy woman I work with out on a wonderful little date last night! We went to dinner, and to a movie. I have a major geek side, and Dr. Strange was on!
But as much as I loved the movie, I loved what distracted me even more! We were cuddled up in a dark corner, he was between us holding the bucket of popcorn, snacking n sipping soda. Oh and I love movie popcorn!
I was spacing off on the special effects and went to reach for more popcorn, and that silly boy went retro on me! There was his beautiful, hard, horny cock sticking up through the bucket of popcorn, leaking precum down through the salt and kernels! It was so cute and sexy, my girl and I both had smiles on our faces! We took turns stroking n licking his cock until we milked a fat load of cum out of him! He splooged all over the popcorn, so naturally, the cum guzzling sluts we are, we ate it anyway!It was so fucking hot, getting him off in a public theater, my pussy was dripping through my panties into my seat. I grabbed my friend's hand and planted her palm right on my horny cunt as I reached of hers. We finger fucked each other over his lap and exploded in orgasms powerful enough to leave us breathless.
Just goes to show you, even a quiet 3 some date out can be kinky and fun!
What's your idea of the perfect sexy date?