Maggie's Phone Sex Blog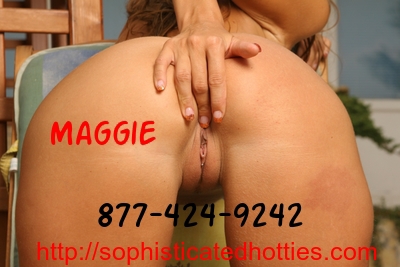 I love waking up to calls from him. I also love knowing that he will whisper in my ear all the things I need to do to get myself off. I love being his baby, his sub, him my Daddy. I know that he will always take care of me. This morning was such a special treat though, he made me wait to orgasm, it was so completely intense when I finally did. So he calls like he does every morning. "Good morning baby girl, have you been a good girl?" He asked. "Yes daddy, I have been a very good girl, waiting patiently for you." "Well that is a good girl. Maybe daddy should give you a treat and help you cum." "Yes daddy, please."
He told me to always sleep naked in case he decided to show up in the middle of the night. So I was already naked. He said suck on you finger get it real wet, then use it to rub my pretty nipple. Then he said to pinch hard until I screamed in pain. I did and I did scream with pain, it did hurt very badly but it made my pussy more wet. Now move your fingers down to that juicy cunt baby girl and pinch that clit that daddy loves to suck on. I pinched my clit hard in my fingers and let out a deep throaty moan. "Do not cum baby girl or you will stop right now." I loosened my hold on my clit and waited for my next direction. He told me to pull my dildo out of my drawer and fuck my cunt while I rub my clit. I fucked and played with myself for what seemed like forever. I needed to cum but knew my punishment would be very bad if I did. After twenty more minutes of this he said "cum." I came screaming his name. He hung up without a word. I can't wait for tomorrow morning. I can't wait until you help me cum again Daddy Dom.