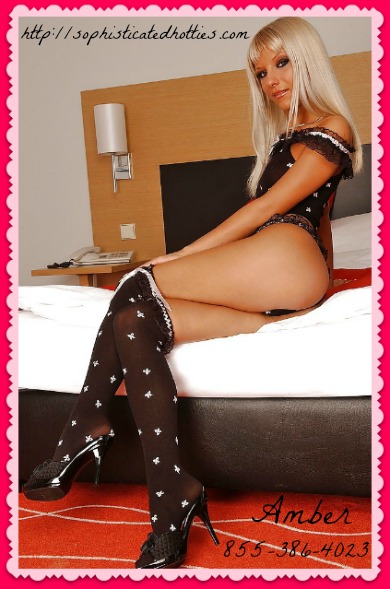 I have always been use to the lavish lifestyle, I grew up in money. Something inside me never felt quite right to just get money from daddy, I wanted to make my own money. Fresh out high school a friend of mine told me about being a sugar baby and even an escort. I signed up for many sites, I thought this is so perfect for me. I can go on dates with wealthy men while making my own income. I have always been pretty and older, rich men love beautiful arm candy. So I have been doing this for almost a year and I have this regular, he is pretty handsome and very successful. We went on a date to a function from the office and he loves having me, I am available for him anytime.
He told me he rented a hotel room for the night and I was excited, we have never done anything sexual, he has always been a real gentlemen. I walk up to the room and there are rose petals on the bed and little sheets covering the lamps. He told me to disrobe but keep my stockings and heels on. He had some nice lavender oil and had me lay down he let it drop down my back and then rubbed his hands together to give some warmth.
He started rubbing me and up and down my shoulders to my legs. This felt so good, he treats me like gold so I started getting turned on and he could tell. He wiped his hands and told me to turn over and he was rubbing the oil on my breasts making my nipples shiny and wet looking, he went down between my legs and he started blowing on my pussy. I almost came right there, he opened up my pink, bald pussy with his tongue and starting licking and kissing, and then was sucking on my clit with two fingers fucking me deep and hard and I could tell I was going to cum. I started feeling pure bliss and I squirted all over his face, he came up to me and gave me a kiss and told me next time he was going to fuck me harder than those fingers. He left the $500 on the table and left.