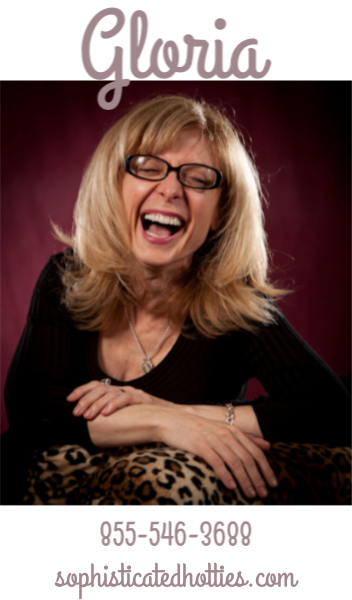 My Sister phoned me last night and I want to share an experience she just had with you.  She in on one of those dating sites, and this one man whom she has been talking to for a while now asked her if she would be okay with going to dinner with him.  She said yes as she has mentioned him many times to me and was waiting for him to ask.  She said she was so very excited.
She spent the day shopping for a new dress, she got her nails and hair done, and bought some new heels.  She very much wanted to impress him because he was rather handsome.  I had seen a few pics of him, and yes, he is indeed handsome.  She showed up to the restaurant on time and he was waiting outside for her.  She said she was so happy to see him.  They had a great dinner, and one thing lead to another and they ended up back at his place.
They ended up in the bedroom together.  He undressed her and she went to undress him and he stopped her and said that he would be right back.  He went into the bathroom and yelled out that she could get comfy on his bed.  She thought it was a little weird but she climbed into his bed and waited.  He came out wearing a robe and then promptly shut the lights out. Not just that, but he closed the curtains all the way so it was pitch black in the bedroom.  My Sister said this sent up a lot of red flags, but he didn't stop to pick anything up, or linger, he got right into bed, so my Sister relaxed.
They started to kiss, he was fingering her a little bit, but each time she went to grab his cock he would intercept her hand and push it away.  My Sister told me it was really starting to piss her off, and it was ruining the mood.  She finally pushed him away, got out of bed and turned on the lights.  He quickly pulled the blanket up.  She said she marched over to the bed, pulled back the blanket and immediately started to laugh so hard she almost peed. 
She told me that he was so small that it was almost non-existent.  When she was laughing, it would do this little wiggle thing, which caused her to laugh more.  He was so embarrassed, she got dressed and left.  She said while she was outside getting into her car he was looking at her from his bedroom window and she could tell he was jacking off, or at least trying to because there really wasn't anything there.  I told her that SPH is a fetish. I explained it to her and she basically said that if he just wanted that she would of sent him my way.